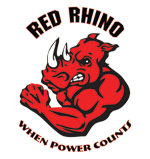 The Fireworks Superstore is a reputable dealer in Red Rhino fireworks. Our fireworks outlet doesn't get much closer to home than with Red Rhino fireworks from Joplin, Mo. Let The Fireworks Superstore be your source for Missouri fireworks!
Red Rhino fireworks are always making developments and improvements. They design high-quality fireworks products built for consistency and enjoyment!
From firecrackers and novelty items to more massive rocket, missile, aerials, artillery pieces, Red Rhino has your event covered. You'll love the loud and vibrant displays that will leave an impression on your audience.
If you have any questions about Red Rhino fireworks, contact us and someone from our team will be back with you shortly!